VASER High-Def Liposuction Is Available in Las Vegas
VASER Liposuction Las Vegas is available with a highly trained surgeon, Dr. Ahmed. VASER High-Def Liposuction is cosmetic surgery, an FDA-approved treatment to reduce unwanted body fat safely. This advanced technology uses ultrasound waves to break down fatty tissue and release it into a cannula for suctioning and the lymphatic system. Once the fat cells are shaken loose, like grapes from their stems, these cells can be suctioned out using tiny cannulas. VASER Hi-Def Lipo causes less nerve and tissue damage while removing much more fat than traditional liposuction or laser technologies.
There are several advantages to VASER Hi-Def Liposuction. Patients experience:
Little to no pain

Less bruising

Recover faster

More fat extraction

Skin tightening effect

Better harvesting of healthy fat for transfer

Enjoy better contouring outcomes than traditional liposuction techniques
Mustafa Ahmed, MD, is a triple board-certified surgeon and physician passionate about helping patients feel and look their best. Through his practice at High Definition Liposuction Las Vegas, there is no need to go elsewhere for high-quality cosmetic plastic surgery. Today's technology has led to many advanced treatments that, while effective, can also be problematic in the wrong hands. Nothing is more important than your health and safety, and working with a thoroughly trained and highly skilled doctor like Dr. Ahmed is the best possible way to get the desired results without compromising your well-being.
VASER Liposuction Benefits:
There are many benefits to having VASER High-Definition liposuction performed by board-certified surgeon Dr. Ahmed. The most important use is that ultrasound technology can remove excess fat from areas of the body that have been difficult to target with other methods and with diet and exercise alone. HD Lipo can also be an effective way to contour areas with a high concentration of fat cells. In addition, it can help:
Sculpt shape and proportion

Take the most fat from the body of all types of liposuction

Harvest the most healthy fat of any method for transplant

Enhanced self-confidence

More energy

Ease of recovery | Less downtime
VASER Liposuction (or any liposuction) should never be used as a weight loss program but more for refinement, shape, and hard-to-lose areas.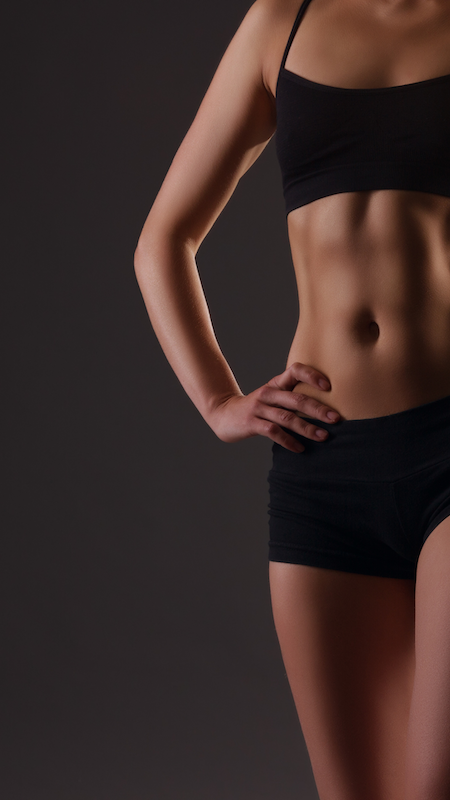 Schedule Your Complimentary Consultation
Meet Your Surgeon Mustafa Ahmed, MD
Mustafa Ahmed, MD, is a triple board-certified cosmetic surgeon passionate about high-definition liposuction and related procedures. Dr. Ahmed is honored to help improve the lives of the men and women of Southern Nevada who see him for their cosmetic surgery needs.
You have options for medical aesthetics and cosmetic surgery, and having that choice is beautiful. Today's liposuction technology has evolved. Results are possible today with a thoroughly trained and highly skilled doctor like Dr. Ahmed that simply was not available just a few years ago.
Education has always played a central role in Dr. Ahmed's life. He earned his medical degree from Ohio State University College of Medicine in Columbus. Dr. Ahmed went on to refine his skills and knowledge through a residency in internal medicine at Mount Carmel Medical Center in Columbus with a residency in general surgery at Morehouse School of Medicine in Atlanta.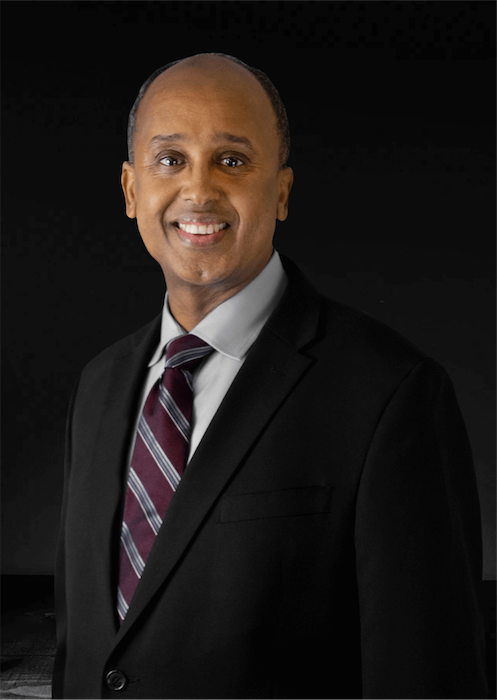 Traditional and Laser Liposuction vs. High Definition VASER Lipo
Traditional Tumescent Liposuction
The classic form of liposuction creates a foundation for the methods currently in use today. All forms of liposuction use the introduction of tumescent fluid.
However, this traditional style of lipo requires the surgeon to make a continuous back-and-forth motion with their wrist and arm is relatively strenuous and causes fatigue for the doctor. It takes repetitive movement to break up the fat cells and suction them out of the body.
Although some surgeons still use some form of this original technique, it does have a long recovery due to the trauma to adjoining tissues. This method of lipo also presents the highest instances of visible irregularities.
Laser Liposuction
Laser liposuction is also known as laser lipolysis. It has differences from traditional liposuction. Most surgeons that perform laser liposuction use suction, but others do not.
Tiny incisions are made to introduce guiding ports and the cannula. The cannula contains a laser to melt the fat in targeted areas. Fat that has been liquefied is gently suctioned out of the area. A good portion of fat is carried out of the body via the lymphatic system as well. Laser lipo is less traumatic and more precise than traditional liposuction, targeting fat tissue, so surrounding tissues are less likely to be damaged. Laser liposuction offers some contraction of the tissues, including tightening the skin to a small degree. The superior targeting also offers a less painful and faster recovery with less scarring.
There are two main downsides to Laser lipo:
Like traditional and tumescent lipo, laser liposuction can only address one layer of fat, the deep subcutaneous fat.  That means there are limits to how much sculpting and etching a surgeon can do.
Laser lipo is not ideal for fat harvesting as the use of heat, melts and damages much of the fat cells. That means if you are having a BBL or other fat transfer procedures, your surgeon will have to use a huge amount of fat to get enough healthy fat or do a different type of lipo that does not damage fat in conjunction with the laser.
Of course there are always minor risks with liposuction but an infrequent side effect is burning of the skin from the laser.
VASER LIposcution
VASER Ultrasound-Assisted High Definition Liposuction also uses a tumescent solution to help number the area and shrink capillaries to minimize bleeding.
Now that the fat cells are separated, the surgeon removes them using a cannula aspirator. Like laser lipo, additional softened fat will be removed by the body via the lymphatic system.
Dr. Ahmed uses VASER for his patients as it truly is the state-of-the-art liposuction method with the fewest drawback. Here are the advantages that VASER HD lipo offers that other technologies do not:
More fat can be extracted safely than any other method
More health fat can be harvested for transplant to the buttocks, breasts, hands, face, hip dips and more
Fastest recovery due to minimal bruising and little to no pain
VASER is the only liposuction that accesses both the superficial and subcutaneous (deeper) fat layer allowing surgeons to do natural, amazing body sculpting and ab etching
The downside, if you can call it that, is that VASER liposuction requires rigorous adherence to aftercare instructions in order to ensure patients get the results they envision. Patient's must where their molding and compression garments and have a series of lymphatic massages to get the remaining soft fat out of their bodies and to help "cement" the etching and sculpting while fat is still soft. Patients that do not follow the doctor's aftercare instructions risk less than optimal results.
See the next section for more information about the technology of VASER liposuction. 
VASER Liposuction Las Vegas
VASER high-definition liposuction (also known as "ultrasound-assisted liposuction") is a type of liposuction that uses ultrasonic vibrations to break up fat cells. Ultrasounds action makes them easier to separate from surrounding tissues.  This method of fat removal is possible with minimal blood loss.
After the tumescent solution has been introduced and takes effect, the surgeon then applies the VASER ultrasound waves. These waves cause the bubbles in the tumescent fluid to change in size. The stimulation gently displaces fat cells from surrounding tissues. Think shaking grapes loose from the stems.
Now that the fat cells are separated, the surgeon removes them using a cannula aspirator. This method causes very minor trauma to the surrounding tissues, hence the minimal bruising and pain. When doing ab etching and removing fat from the superficial layer, some surgeons use a technique where they push fat to the cannula with one hand and suction with the other. That takes some true ambidextrous skill and not all surgeons can do it.
*VASER image from their website.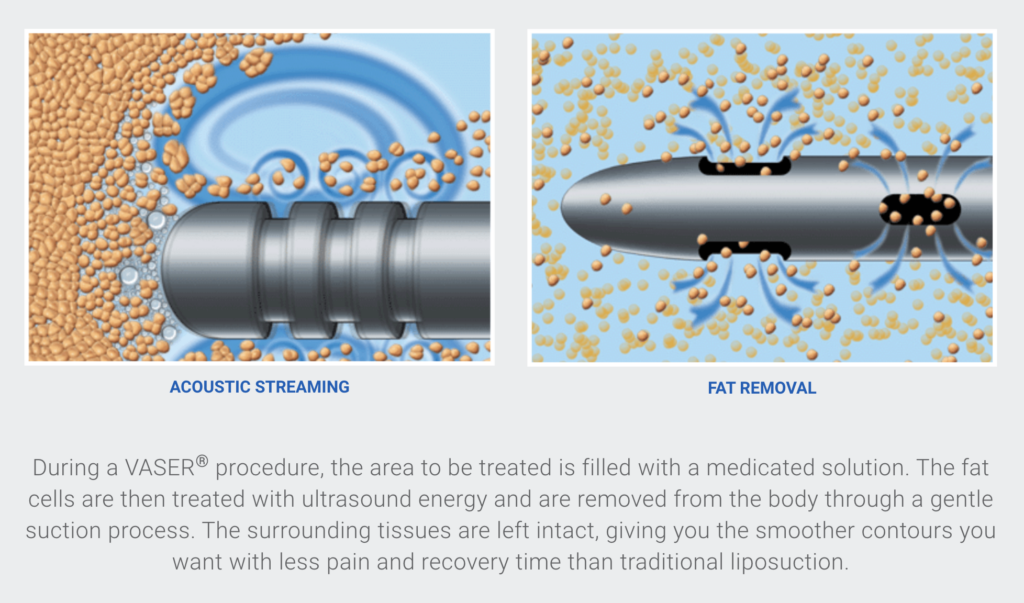 Who Benefits From Hi-Def Lipo?
High-definition liposuction is a body contouring procedure ideal for patients who want to achieve a slimmer profile, more curves, more definition. People at a stable weight can be a candidate for liposuction.
The ideal candidate for VASER high-definition liposuction in Las Vegas:
You are within 30% of your ideal weight. You can still have VASER lipo if you are over 30% but consider losing some of the weight for a more optimal outcome
You have firm skin and good elasticity. Loose skin makes for less than great results if you have excess skin or need some help with toning talk with doctor Ahmed about J plasma skin tightening or to find out if it would be necessary to exercise skin surgically
You are a non-smoker or willing to become one. Smoking comes with a large number of health risks. In any kind of surgery, it can lead to excessive bleeding and other complications during liposuction. Most surgeons require you to be nicotine free for several weeks at minimum
You are in good health overall. It is essential to your health and your safety that you do not have conditions or illnesses that would increase the likelihood of complications.
Having a positive and healthy mental state is essential when having any kind of cosmetic surgery. When you have the right outlook and can manage realistic expectations, you are more likely to enjoy your results and handle the stress of surgery well.
VASER Liposuction Provides High Definition With Fat Transfer
VASER Liposuction Las Vegas style is performed on almost any area of the body that is fatty. The most common body areas for liposuction include:
Abdomen
Thighs
Buttocks
Chest
Back
Jawline/neck
VASER liposuction preserves the fat by gently loosening it instead of burning it with a laser. This preserves the fat and makes it available for fat transfer to the buttocks, hips, and breasts. Fat reduction using VASER
Many women who undergo liposuction want to increase their buttocks size with a butt lift. Liposuction can help you achieve this goal.
Liposuction is one of the most popular cosmetic procedures performed today. If you are considering liposuction as a way to lose weight or change your body contour, talk to Dr. Ahmed about your aesthetic goals for each area of your body that you wish to treat. You will also discuss nonsurgical treatments like diet and exercise.
Dr. Ahmed is highly skilled at performing noninvasive body sculpting procedures. He may recommend a combination of these techniques to best meet your needs.  Skin elasticity is an important consideration.  You must consider removing any excess skin that can not be tightened.
Q: I am unsure if I understand what "high definition VASER liposuction" means. Is it a type of liposuction that uses ultrasound to break up the fat cells?
A: High Definition VASER Lipo is a high-intensity focused ultrasound (HIFU) technique to separate fat cells. It's been around for about ten years. You can target specific areas of the body, such as the abdomen, thighs, back, etc., and destroy fat cells in those areas without damaging blood vessels and minimizing recovery time.
This treatment works well for people with localized pockets of fat but doesn't work well for people with extreme obesity.  A healthy lifestyle is important before and after the procedure.
Q: What does the recovery period entail?
A: Recovery depends on the type of anesthesia used. Most patients go home within 24 hours of the procedure. However, some patients require an overnight stay. Patients should avoid strenuous activity until fully healed. Full recovery varies depending on the pockets of fat treated. The sutures used during the procedure will dissolve over several weeks. However, some people experience discomfort and redness around the incisions for up to 2 weeks after the operation.
Q: How long do the results last?
A: Results typically remain permanent as fat cells are gone forever. There may be minor changes in appearance due to swelling and other factors. Of course you must maintain a healthy lifestyle. If you gain weight, the fat accumulates in the places in your body that where fat remains.
Q: Will I look different afterward?
A: Yes, you will see an improvement but not the final results. After the initial healing process is complete, the result will appear smoother and tighter.
Q: Can I still work out?
A: Yes, once your doctor tells you it's ok. Usually about a week for light workouts. Longer for heavy lifting.
Q: Is there anything else I should know before having the treatment?
A: Yes. You have to manage your expectations. Make 100% sure you understand what this procedure can do and what it cannot. The rest of your questions are up to you. When you have your consultation right through to the day of your surgery, ask, ask, ask as many questions as you need to!
Aftercare is essential to ensure optimal healing and avoid complications. Please follow your surgeon's guidelines! Each instruction is essential, and failure to follow these instructions often results in a less desirable outcome and disappointment.
Ultrasound-assisted massage helps drain fluids and reduce swelling. Dr. Ahmed and his team will recommend a series for optimal results in redistributing your remaining fat appropriately.
The foam that the surgeon puts under your compression garment is essential to keeping the beautiful etching. Usually that is worn one week.
Wear compression garments until the swelling subsides. Please use the garments provided to you and do not substitute them for any other garment. Do not wear tight clothing for four weeks following the procedure.
Do not take aspirin, ibuprofen, or anti-inflammatory medication without consulting Dr. Ahmed and the Las Vegas team. These medications may interfere with blood clotting
Drink plenty of water following your surgery to help flush your lymph system
Take your first few showers with warm water and mild soap (one the doctor tells you it's ok). Do not use hot water because it could increase blood flow and cause bleeding.
As a rule, you may resume light activities such as walking, swimming, yoga, etc., once the bleeding has stopped.
Dr. Ahmed will provide specific instructions regarding when you can return to work and perform daily activities.
Some Final VASER and Liposuction Questions
Q: Does insurance cover liposuction?
A: Insurance companies usually cover liposuction procedures performed at accredited facilities. It is essential to check with your insurance company before scheduling your consultation.
Q: What areas can I have treated?
A: Treatment of all body parts is possible using liposuction techniques. The abdomen, flanks, inner thighs, outer thighs, bra fat, back fat, arms, chest, neck, shoulders, buttocks, legs, knees and even the jawline are commonly treated.
Q: Are there any risks involved?
A: Liposuction is considered a safe outpatient procedure. The benefits of this technique far outweigh the risks.
Risks include:
Infection
Scarring
Temporary numbness/weakness
Disproportions